---
Doctors
---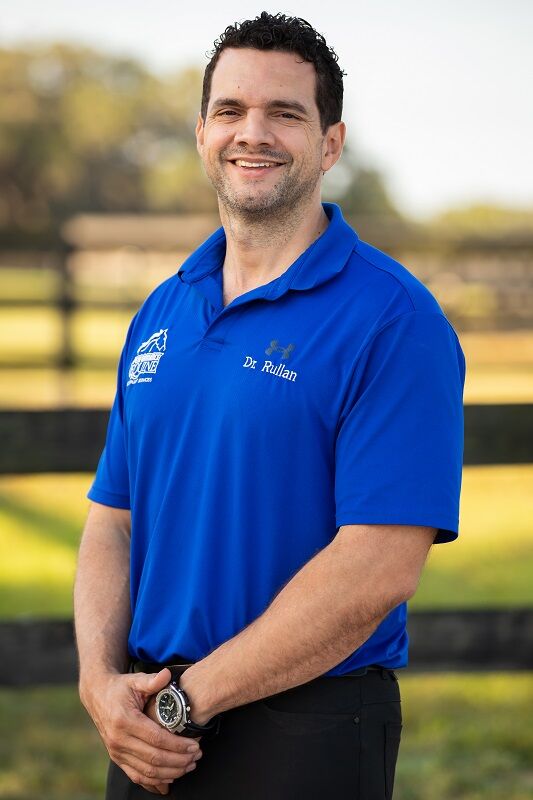 Alberto J. Rullan, VMD
Veterinarian
Dr. Alberto Rullan founded Performance Equine Veterinary Services in 2009. This practice focuses mainly on treating performance-related problems in horses. Dr. Rullan's goal is to provide an accurate diagnosis in order to provide recovery with the best available treatment for horses that are not performing to their full potential.
Dr. Rullan graduated from the University of Pennsylvania, School of Veterinary Medicine in 2006. In 2002, he received his Bachelor of Science degree from Pennsylvania State University. Dr. Rullan was assigned a one-year equine Alberto in school internship at Louisiana State University Veterinary Teaching Hospital and Clinic where he obtained advanced training in diagnostic and therapeutic techniques in equine medicine and surgery.
Dr. Rullan frequently travels to broaden his veterinary knowledge and consulting around the world. He continues his studies in equine rehabilitation, lameness diagnostics and treatment methods, and the use of stem cells and regenerative therapy in equine injury treatment and recovery. He is also active in volunteering with the Equitarian Initiative, a non-profit international organization that is dedicated to providing veterinary care to horses in less fortunate, communities and teaching basic veterinary care to the people in these communities.
---
Our Team
---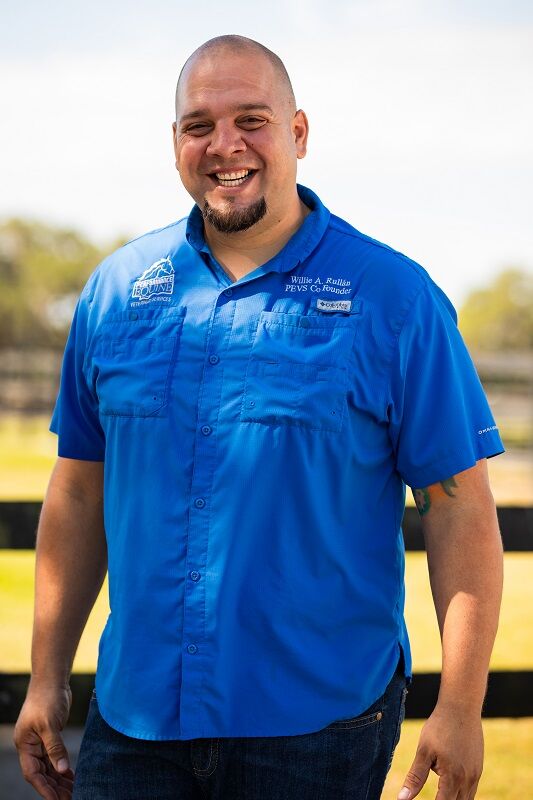 William "Willie" Rullan
Director of Medical Services
Willie has been working alongside his brother, Alberto J. Rullan VMD, for many years.
---
Aja Hutchek
Lead Rehab Technician
Aja grew up riding dressage and jumping horses until she was 11, then switched over to barrel racing/rodeo. Aja moved to Florida in 2020 and realized her passion for equine rehab. She started working at PEVS/EPIC as a pharmacy technician and will soon be moving over to the rehab side. During this time she also has started her own massage, Graston technique, and KT Taping business! She has been a great asset to the team and working with the doctors to provide the best care for the horses here at EPIC/PEVS. "I enjoy spending my time with family, my horse, and in the outdoors"
---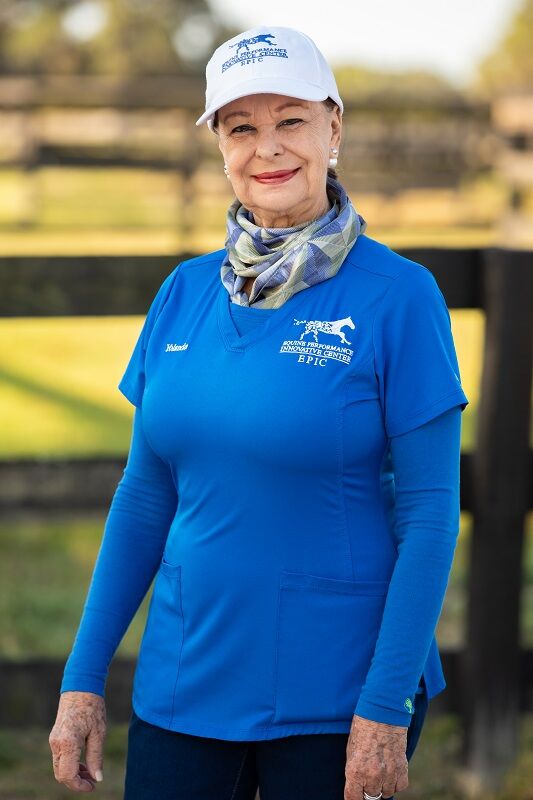 Yolanda Matas
Office Manager
My name is Yolanda Matas. I was born in Spain. I came to USA in the year 2000. I have belonged to the EPIC family since Jan. 2019.
My husband, a thoroughbred horse trainer, introduced me to the horse world 30 years ago and, since then, I just love to be around them. This is one of the reasons I like to work here…and the other one is the great team I have the opportunity to work with, especially, Dr. Rullan.
---
Diuver Moran
Barn Manager
Bio Coming Soon!
---
Victor Preito
Rehab Technician and Groomer
Bio Coming Soon!
---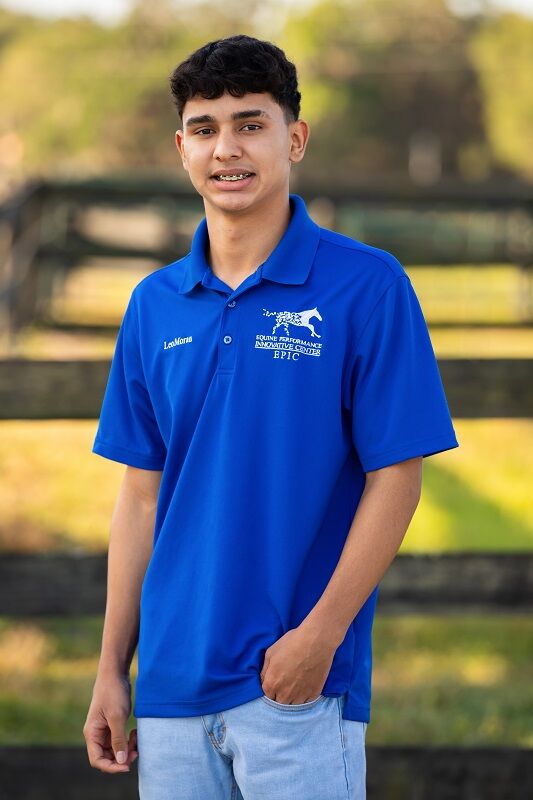 Leo Moran
Groomer
Bio Coming Soon!
---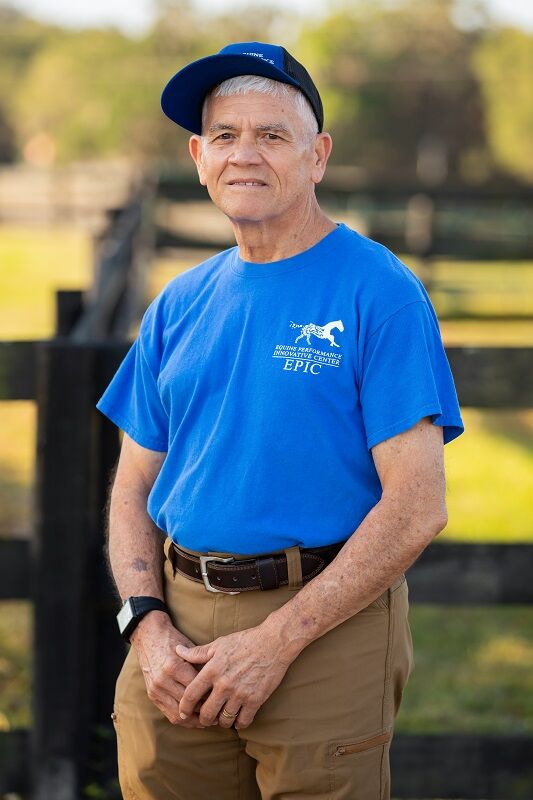 Jorge Moran
Rehab Technician & Groomer
---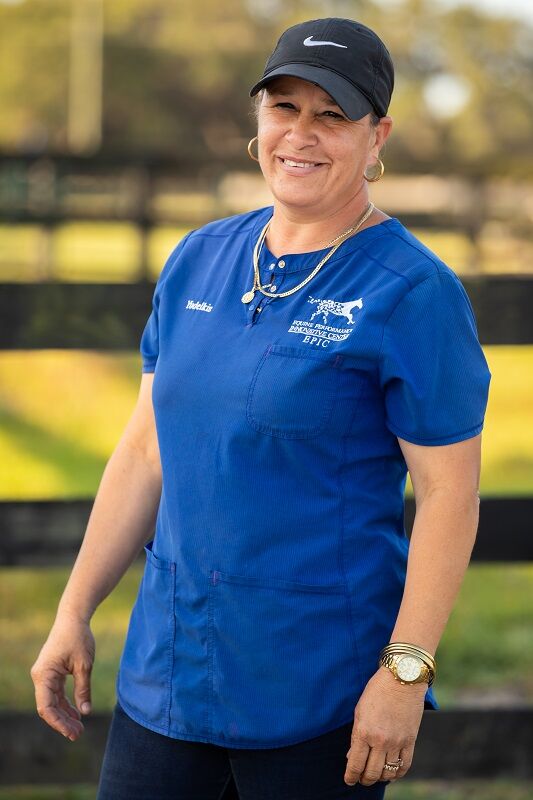 Yudelkis Hernandez
Maintenance
Bio Coming Soon!
---